HOLISTIC WELLNESS SERVICES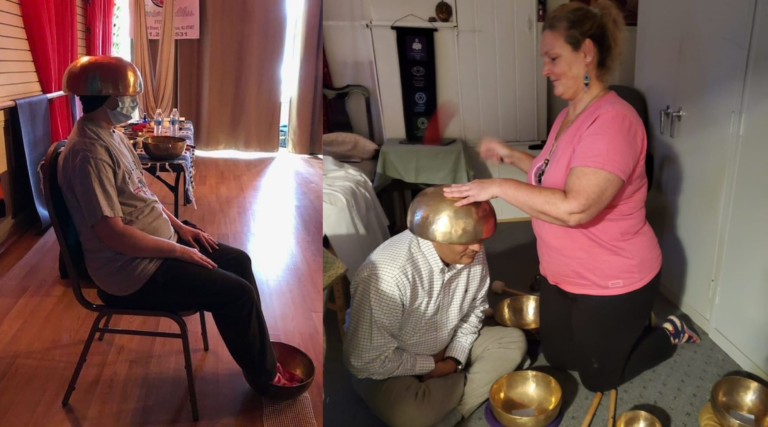 REIKI 
Reiki is a safe, gentle, non-invasive form of natural hands-on, energy-based healing.  The term Reiki comes from the Japanese words "rei," which means universal, and "ki," which means vital energy that flows through all living things.
Reiki promotes relaxation, stress reduction and symptom relief to improve overall health and well-being.
ACCESS BARS®
Access Bars® are 32 points on your head that, when gently touched, effortlessly, and easily release anything that stops you from feeling joy and ease in your life.
These points contain all the thoughts, ideas, beliefs, emotions, and considerations you have stored. This is an opportunity for you to let go of everything!
ACCESS BODY PROCESS™ 
An Access Consciousness Body Process is a series of hands-on bodywork that can create dynamic change in the body.  There are over 100 body processes that allow the body to boost the immune system, reverse aging, increase weight loss, and create what the rest of the world considers miracles on a daily basis.   The energy invites the body to begin to heal and create itself.
ACCESS ENERGETIC FACELIFT™
The Access Energetic Facelift is a wonderful way to rejuvenate the face and reverse the signs of aging on the face and throughout the entire body.
The gentle soothing touch applied to your face and neck works with your body's cells to restore, enliven and rejuvenate.
While receiving an Access Facelift, many different energies are applied to the body and face, and there are many possibilities to discover what can be released. What if you could dissipate everything you have judged about your face?
CRYSTAL HEALING 
This is a deeply relaxing, minimal contact therapy of placing crystals on the body.  Energetic balances are remedied that may manifest as physical ailments. 
DIVINATION STONE CASTING
Let the stones provide an overview of where you could use awareness around in your life. The stones read like runes. Each stone has there own individual meaning. Spirit and your spirit guides relay messages through the stones to you. Providing clarity around information you the intention or question set at the begining of the session.
SOUND HEALING 
Enjoy the sound and vibration of Tibetan singing bowls on and around your body.  Creating a meditative relaxing atmosphere for you reduce anxiety, stress and expand the body's capacity to heal.  
SOUND VIBRATION CHAIR "FAUX MASSAGE" – 25 min 
Let the vibration of the bowl "massage" away the stress of the day.  The utilization of the portable chair allows the bowl to reach the hard-to-get areas on your body when on a traditional massage table. 
Such as:  back of the neck and shoulders, head, side body, hands, and feet.  Perfect for when you are short on time.  Total time approximately 30 minutes. 
SHAMANIC HEALING 
We'll work with the energy within your body to clear blocks and realign the energy to its natural flow.  Unknowingly, you can hold impactful moments of our life in areas of your body.  Perhaps it was something you heard, saw or personally experienced that could cause anxiety, blocks of memory loss, stress, repeated patterns that can't seem to be broken, etc.  Healing processes include but not limited to Journeying, Extraction/Cutting Cords, Illumination or Soul Retrieval.   If unsure if this is for you we can setup a quick call to see what shows up for you.  This type of session is not a one time and everything is fixed.  Healing happens in layers.  Your knowing will let you know when it's time for a session.
Subscribe to my newsletter to receive access to special offers and the latest on healthy living.
I respect your privacy and I promise not to spam you.